Call for local businesses B2B: Valley Hi Toyota Dealership Grand Opening coming soon.
Though the new Toyota dealership is set to open sometime next month, the team at Valley Hi Toyota is gearing up for an event devoted to bringing the High Desert together.
"We can wait to bring the Victor Valley a whole new car buying experience," says Todd Stokes, General Manager of Valley Hi Toyota in Victorville. "We want to thank the public for being patient as the new state-of-the-art facility located at 14612 Valley Center Drive was being built. It is totally going to be worth the wait!"
The new Valley Hi Toyota will be opening some time in August, but won't have an official grand opening a few weeks later as things run smoother and as employees and customers get accustomed to the new establishment.
In the meantime, Valley Hi Toyota is seeking to work with local businesses for a social media event leading up to the public grand opening. "We've done it before during our used car giveaways where we teamed up with neighbors in Apple Valley, Hesperia, and Victorville to participate in our famous contest," says Brian Ortega, Social Media Marketing Manager.
"It's a great way to build awareness and fellowship with the High Desert. A total win-win-win for everyone. We get to be your community dealership, local businesses have an opportunity to showcase their services and products, and the people get a chance to win amazing prizes.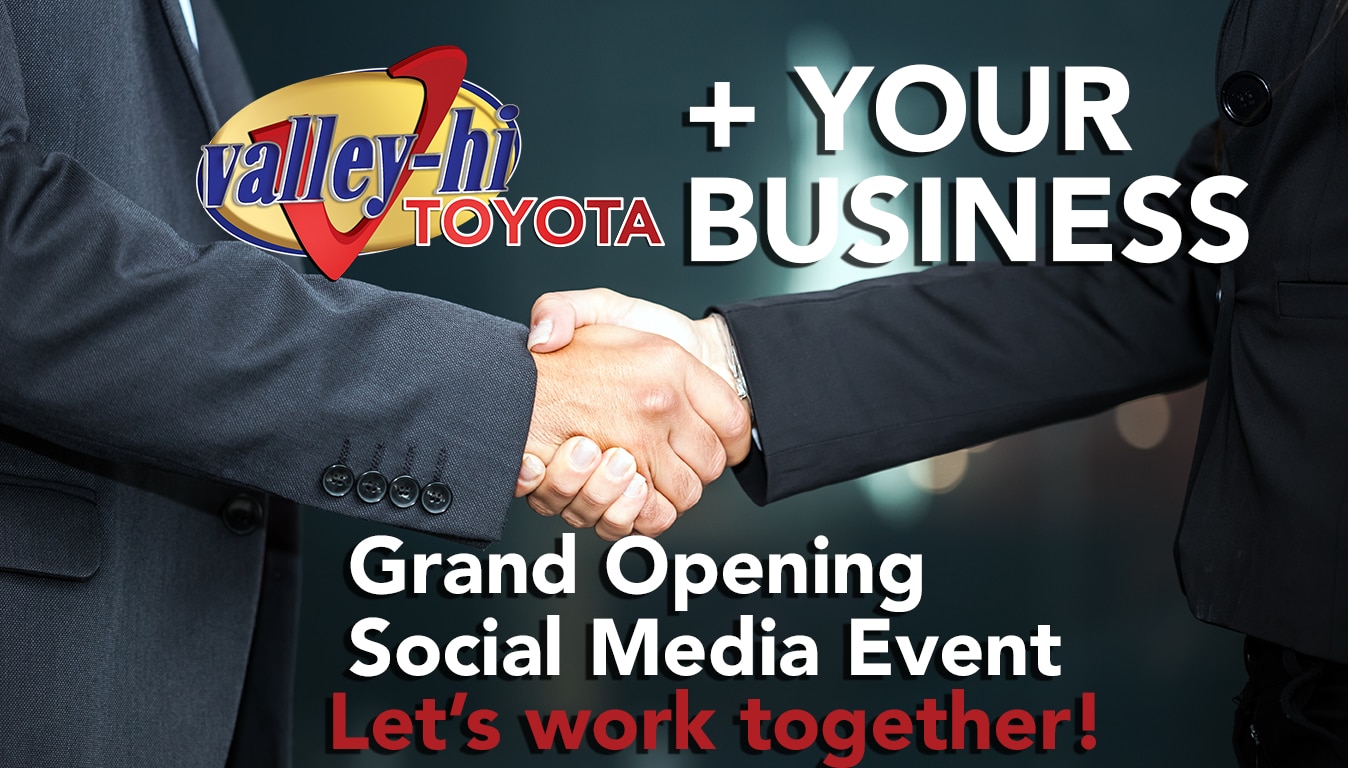 The last giveaway was a success as Audiotistics in Victorville outfitted Francisco's Avalon with a whole new stereo and speaker system, as well as tinted windows by VIP Tint and Audio on Hesperia Road, totally free. "It was an awesome experience for us," said Tim Wepprecht, owner of Audiotistics. "To be able to help out a local family and team up with Valley Hi Toyota was a no-brainer."
The Facebook Live announcement has over 330 reactions, 611 comments, and 75 shares. "Not only is it a great way to build engagement with local fans, but also to know that you show the community you care."
Local businesses to the High Desert only are encouraged to submit an inquiry as soon as possible to https://www.valleyhitoyota.com/community.htm as soon as possible as space is limited due to the number of days leading up to the ultimate giveaway a car. "I can't say whether it will be a new car, but it is something that is definitely being batted around," chuckles Ortega.
"If you haven't liked the Valley Hi Toyota Facebook page yet, as well as set your notifications to 'see first,' (watch this to learn how), you're missing out on a lot of opportunities and giveaways," continues Ortega.
Valley Hi Toyota encourages local businesses and friends to reach out as soon as possible by filling out the form previously mentioned or to call Customer Relations Manager, Evelyn Brown at 760-962-9507 for details. Please share if you know of a business who would like the exposure to around 15,000 active Facebook fans.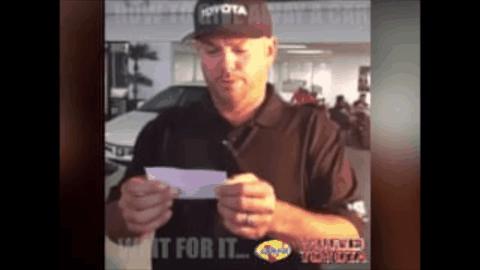 Don't miss out on Valley Hi Toyota's 4th of July Sales Event going on now and ends July 5th. $5,500 off MSRP on 2017 Camry XLE, $3,000 off 2017 Corolla SE, $3,250 off select Tundras. And pre-owned specials starting at $5,195! Sales will be open on 4th of July, but Parts and Service will be closed for the holiday.
Learn about Valley Hi Toyota's delivery service https://www.valleyhitoyota.com/delivery.htm:
Please continue to visit the store at 14644 Valley Center Drive, directly next door to the new building. There will be announcements of the opening as time gets nearer.
Evelyn Brown: Valley Hi Toyota one of the High Desert's leading businesses in the automobile market will soon be moving into your new state of the art facility. This facility will include a larger service drive that is five lanes across for servicing your vehicles at the dealership. Additional features include a new vehicle delivery area that can accommodate delivering up to eight vehicles at a time by your preferred sales associates. State of the art customer lounges with plenty of WI-FI connects to keep you in the know on everything that is happening via the web. A customized training conference room for your specialized events. Valley Hi Toyota would like to invite the general public to stop by for a touring visit in middle to late August. Join us in the "Business 2 Business" opportunity by becoming involved with grand opening events by clicking on the links below. A Valley Hi associate will contact you shortly.