Recently, we held a poll asking our customers questions about our Service Department. We had an overwhelming response which led us to a change in our hours. As a result, Valley Hi Toyota is pleased to announce we have extended the service hours for "Basic Oil Change ONLY". So here is how it works:
1.) When scheduling your appointments with our Service Coordinator; Julie Mogk at 760.241.6484 X 6558, or one of your favorite Service Advisors;
2.) Please indicate you would like to bring your vehicle in for the "Basic Oil Change ONLY".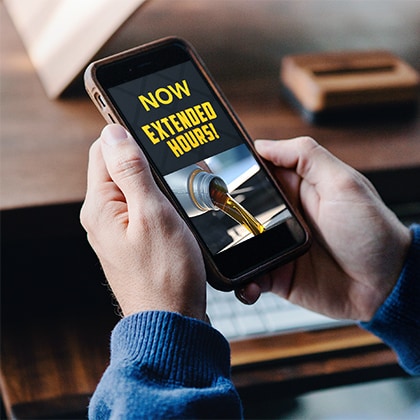 Be aware this basic service DOES NOT INCLUDED CAR WASHES.
We will only do the oil and filter change. Last chance drop off for this type of service is 6:30 PM Monday through Friday only.
Welcome to Valley Hi Toyota Weekly Extended Service Hours!