What's your favorite part of Halloween? The kids dressing up in their costumes? The scent of Pumpkin Spice in the air? The Fall decorations you set up? Or taking your kid's best chocolate candies? Yeah, that's mine too.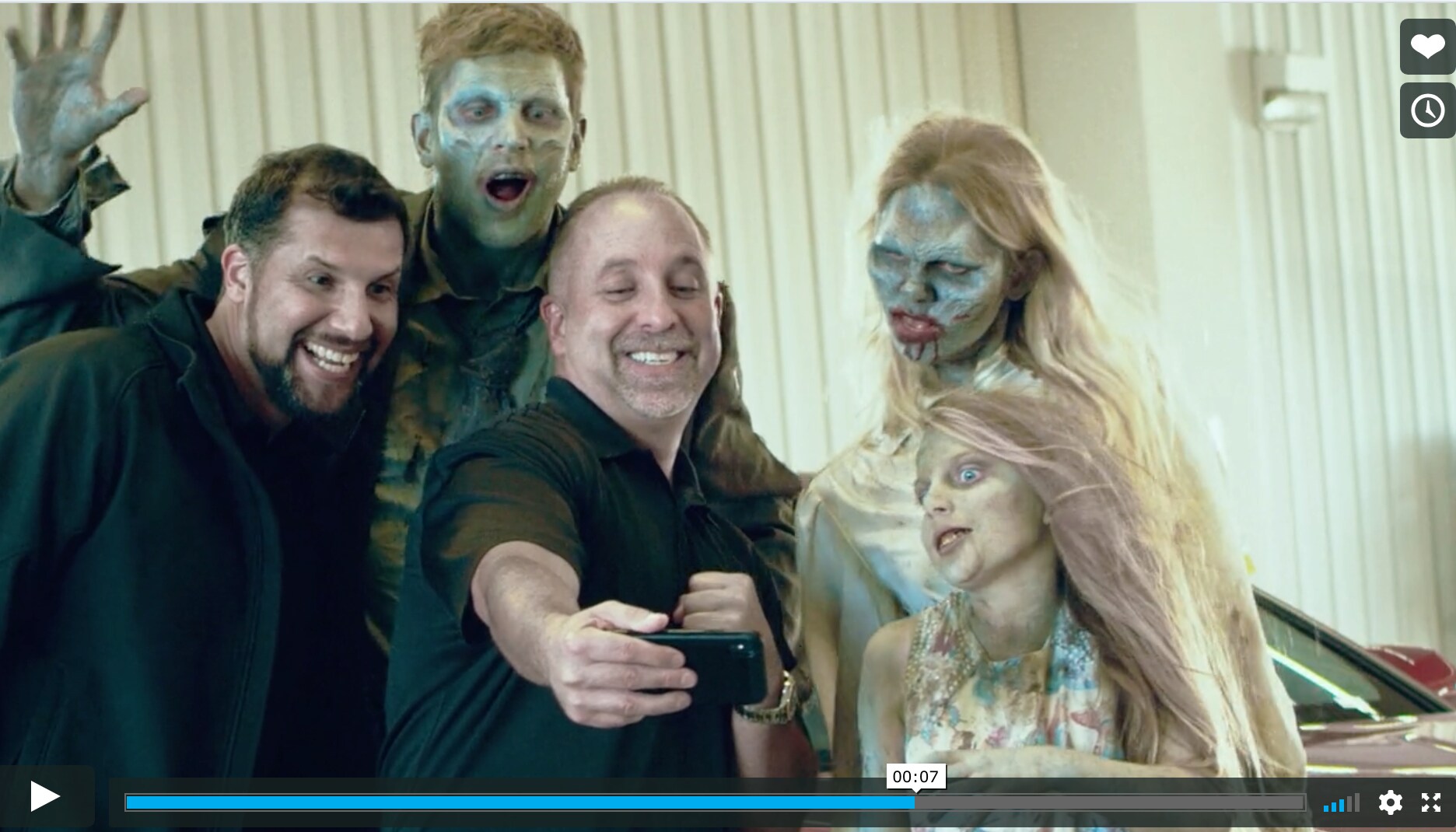 ?
What it indicates to me is that the Holidays are amongst us. Doesn't it seem the older we get, the sooner the year passes us by? Last year our Toyota TV commercial had a family of zombies shopping for a new 2018 Toyota Camry. You can watch last year's commercial
HERE
.
This year, the family returns to the Valley Hi Toyota Service Department to get their Camry treated with care. Check out our very own Service Advisor, Tyler Giadik with a cameo appearance.
October is the perfect time for Toyota scheduled maintenance because we have amazing deals on many of our
services
. Especially our bi-annual Toyota tire Buy 3 get the 4th for $1 sale. Save on major brands, like Dunlop, Bridgestone, and more. Call or make an appointment
today
!