Copy this image and place it on your social media profiles for a chance to become
a finalist for Used Car Giveaway 18. 5 randomly selected people will be chosen next
Monday, April 29th, at 3pm. Must have it up on your profile until that announcement. 
Be sure to use Hashtag #ilovevalleyhitoyota  or #i❤️valleyhitoyota so we can find your profiles!
It could be Facebook, Instagram, Snapchat, Youtube, Twitter. Good luck!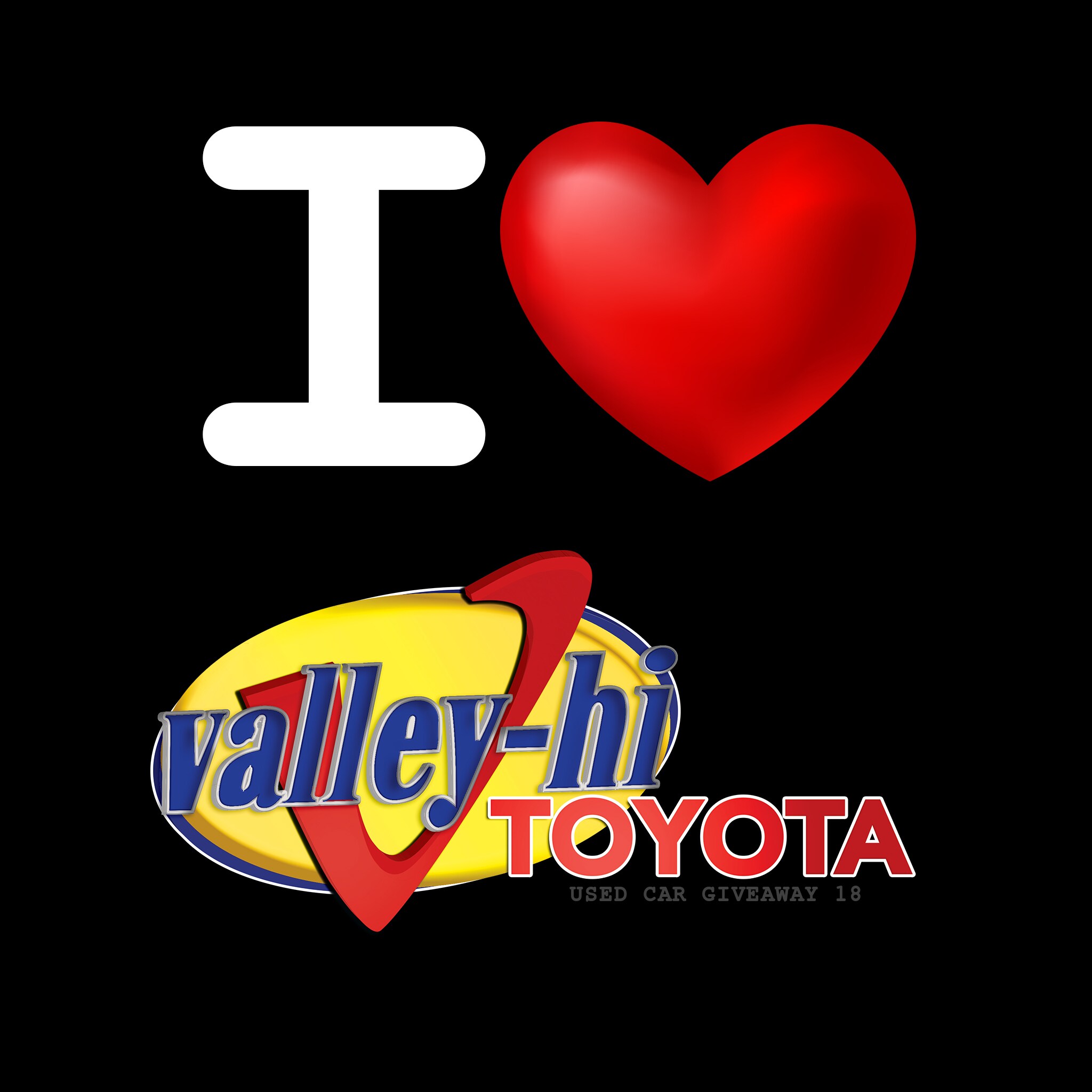 Used Car Giveaway winner must be 18+ with valid California Drivers License. Winner is responsible for tax/license fees.